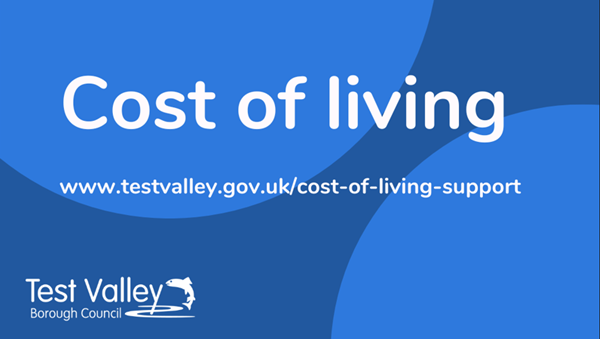 Almost £30k still up for grabs from Test Valley Borough Council's Cost of Living Grant scheme
Test Valley Borough Council's £50,000 Cost of Living Grant scheme has given a boost to 17 groups and organisations across the borough so far, including schools, churches and a library, and there's almost £30k still left in the pot.
Smannell Field School is among those who have received funding after being awarded £1,000 for their breakfast club. Meanwhile, St Mary's Church in Andover picked up £2,400 for debt and money management support and Romsey baby bank 'Baby Necessities' has been given £1,000 for a bed poverty campaign.
The Mark Way School, Andover, has received £1,000 to help them create warm winter packs, and the council awarded the same amount to Yellow Brick Road Projects in Andover to create a warm winter space.
Elsewhere, Romsey Library will be providing chat about sessions thanks to a £720 grant, Andover-based charity Unity has received £1,500 for cost of living outreach support, and not-for-profit organisation, Youth Options, in Romsey, has received £1,000 for winter essentials.
Romsey Community Services have been awarded £2,000 to help provide fresh food provisions during the fortnight over Christmas, while Andover Churches Together will give food packages to families from primary schools across the town after getting £1,000.
Charities, not-for-profit and voluntary organisations, parish and town councils, and schools can still apply for a share of the money to help them support people who are struggling with the rising cost of living.
To apply for funding visit www.testvalley.gov.uk/cost-of-living-support.
Leader of Test Valley Borough Council, Councillor Phil North said:
"It's great to see so many groups applying for funding in order to support their communities. The grants can provide an important boost to those offering help to people struggling with the rising cost of living and will directly impact the residents who need it most. We have given out just over £19,000 so far and there is still quite a lot left in the pot. I really encourage any eligible organisations, charities, schools and churches to submit an application as soon as possible."
TVBC has also created a Cost of Living Support Hub at www.testvalley.gov.uk/costoflivingsupport.
It provides useful information and signposts people to agencies and groups which offer a range of help, from local food banks to financial advice.
You can also find out about warm welcome spaces in the area by visiting www.warmwelcome.uk.