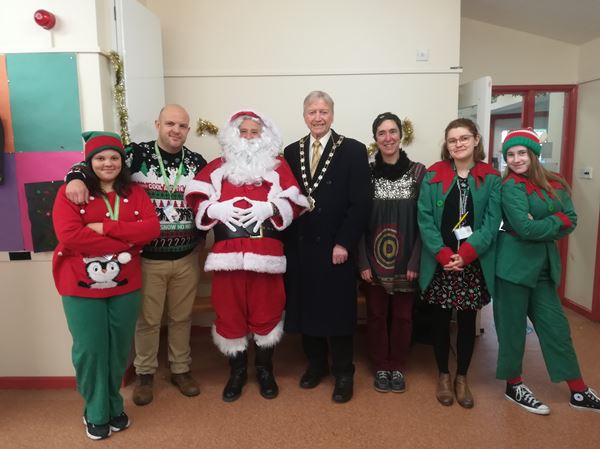 Romsey Young Carers celebrate festive season with visits from Father Christmas and Test Valley Mayor
Children and young people, who are a part of Romsey Young Carers, had a special, early Christmas Party last weekend.
They came together to meet Father Christmas, who also gave out presents to those in attendance.
They held a raffle, got inked up with glitter tattoos and had a chance to make some arts and crafts.
The Mayor of Test Valley, Cllr Alan Dowden, also attended the party to wish everyone a merry Christmas and talk to the volunteers and families involved with the charity.
The organisation support around 160 young carers, assisting them as they support the parents/relatives they look after.
Cllr Alan Dowden, Mayor of Test Valley said:
"I was delighted to visit Romsey Young Carers and take part in their Christmas party. These young people who support their relatives are brilliant and so very selfless, so it was nice for them to have a day to meet Father Christmas and take part in some of the activities the charity laid on.
"The group do such important work in supporting these young people, and it was a pleasure to be able to chat to the volunteers and families that are affected by what they do.
"It was great to see so many smiling faces and to be able to wish them all a very merry Christmas and a happy new year."
Romsey Young Carers are one of the charities Cllr Dowden chose to support during his Mayoral year.