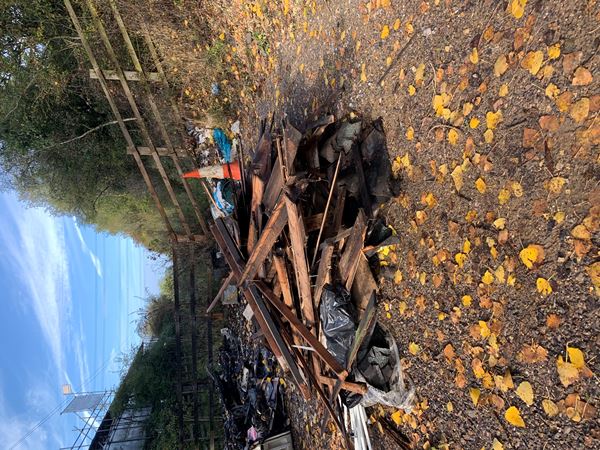 Thousands of pounds to pay for man who left roofing material in Southampton layby.
A Southampton man who dumped roofing material and other waste blocking part of the Test Way has been made to pay thousands of pounds by the court.
An investigation was launched by Test Valley Borough Council after the waste was spotted along Station Road, Nursling, in October 2019. The rubbish consisted of wood, panels, planks and roofing materials, as well as a fire extinguisher.
After looking at evidence, council officers discovered the vehicle was being driven by 48-year-old Carl Dukes, of Arnheim Road, Lordswood, Southampton. Mr Dukes was arrested and brought before the court having failed to appear at the original hearing in 2020. Mr Dukes claimed that his boss had told him to leave the waste there after he started to have trouble with his vehicle. However, no evidence of this was presented.
At Southampton Magistrates Court earlier this month, he was fined £1,107, ordered to pay £1,047.50 in costs and a £111 victim surcharge.
Portfolio holder, councillor Nick Adams-King, said: "There is no excuse for leaving your waste by the side of the road – it doesn't matter how long it is for. There are proper ways for rubbish, be it personal or commercial, to be disposed of and if you ignore them, then you risk a day in court and a sizeable bill to pay as a result.
"I'm extremely grateful for the hard work that our environmental service and legal officers have put in to ensure the person responsible has been made to pay, and it hasn't been left to the taxpayer to foot the bill."