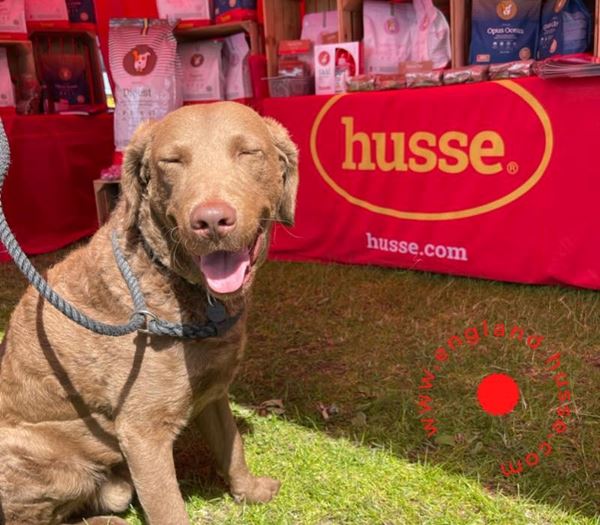 Four-legged friends are in for a treat as new Swedish pet food shop to open in the Chantry Centre
Andover shoppers can look forward to seeing a new retailer in the Chantry Centre this week as Husse Wessex will take up residence.
The new pop-up shop, which is due to open on Saturday 25 June, will sell a unique range of healthy and natural dog and cat foods. The shop aims to promote a healthy lifestyle for pets and the in-store team will able to provide customers with tailored advice on the best products for their pet.
The Husse brand is a family-run business, which first launched in Stockholm in 1987. The company produces high-quality products for dogs, cats and horses, and their feeds have been developed from traditional Scandinavian recipes, using carefully selected ingredients.
The new pop-up pet food shop can be found next to Waitrose and near to Waterstones in the centre and will be open Tuesdays to Saturdays, and on occasional Sundays each month. This shop is one of two new stores opening the centre as a new bubble tea shop, Boba World, will shortly be opening its doors to serve the popular beverage in Andover.
Manager of Husse Wessex, Rob Jones said: "Thank you to TVBC for your support and giving me, as a sole trader the chance to explore the opportunities of retail to grow my customer base with the view of bringing natural and healthy Swedish dog and cat food to more clients in the Andover area. As a pet nutritionist I want to be able to give simple good advice on how our foods help the local populations' dogs and cats."
Leader of Test Valley Borough Council, Councillor Phil North said: "It's great to see a new shop coming into the Chantry Centre, and with so many pet owners in Andover I'm sure the new store will be very popular.
"It's also pleasing to see that Husse Wessex has taken the opportunity to use the council's easy-in, easy-out pop-up scheme and wish them all the best with making this a success."
Test Valley Borough Council has ambitious plans for the future of the Chantry Centre as part of the town centre redevelopment project. In the meantime the council is actively looking at options for the building's under-utilised space. The council operates a flexible easy-in, easy-out scheme for local retailers who may wish to trial a short term residence in a retail unit and raise their profile in the town before making a longer term commitment.
Anyone interested in a Chantry Centre pop-up shop can contact Colin Hares, at Test Valley Borough Council, on 01264 368000 or email chares@testvalley.gov.uk
To find out more about Husse Wessex, visit: https://england.husse.com/