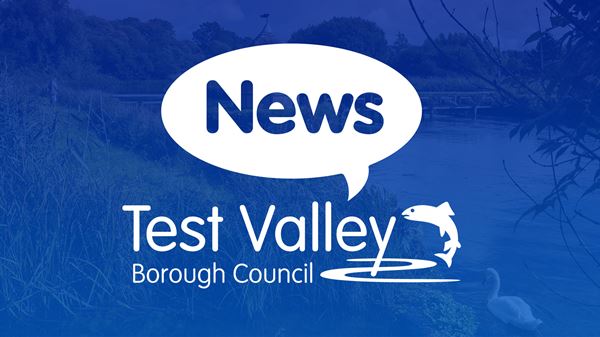 Test Valley proposes bid for Levelling Up Fund
Test Valley Borough Council (TVBC) is proposing to submit a bid for a share of the government's £4.8 billion Levelling Up Fund to help accelerate the authority's plans to regenerate Andover town centre.
Launched in March this year, the money aims to improve infrastructure across the country, with a particular focus on helping to regenerate town centres and high streets, as well as cultural and heritage assets and transport.
At a special council meeting on 23 June, members will consider a recommendation to submit a bid for up to £20 million to help towards accelerating delivery of the Andover masterplan and improving the lives of those who live in and around the town centre as a result.
The money would be used to deliver a stunning riverside park along Western Avenue, transform the riverside footpath south of Bridge Street, demolish the former magistrates' court building, and create a spectacular new cultural hub in the town centre which would include the relocation of The Lights theatre.
The total cost of the project is expected to be around £20.3 million, with the ambition to secure £18.5 million from the Levelling Up Fund and up to £2 million provided by the council in match funding from existing budgets.
Applications close on 6 July 2022 and, if successful, the council will need to begin the project by April 2023 and complete it by 31 March 2025.
Leader of Test Valley Borough Council, councillor Phil North, said: "We have huge ambitions to transform Andover town centre, and this money would enable us to rapidly accelerate those plans.
"But while we're progressing the physical changes, regeneration is already very much underway with a focus on transforming the town centre through cultural regeneration with a jam-packed, high quality event programme.
"The overarching goal of the Levelling Up Fund is to improve quality of life, and creating a vibrant and thriving town for the benefit of businesses and residents alike, can help to do exactly that.
"There's no question that it's an incredibly competitive process but we are confident that we can make a compelling argument for Andover and we will do everything we possibly can to give us the very best chance of securing the funds."
Subject to members agreeing to submit the bid, the council will find out later this year if it has been successful.