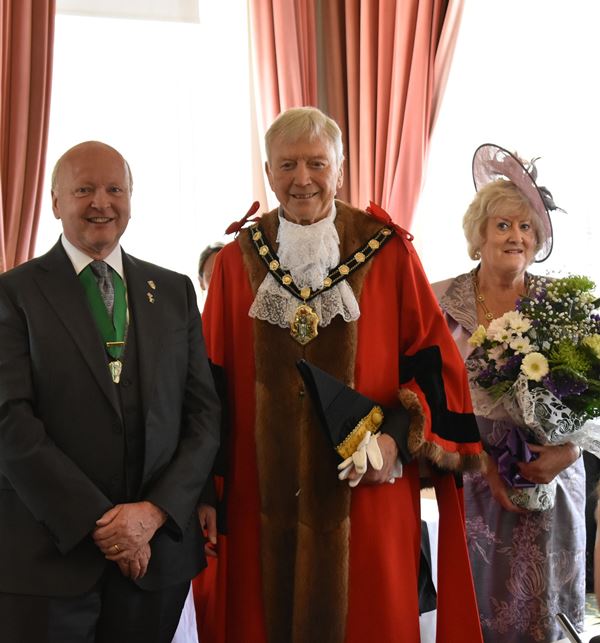 New mayor appointed for Test Valley
Councillor Alan Dowden has been elected as Test Valley's new mayor following an annual council meeting.
Councillor Dowden, who represents the Valley Park ward on Test Valley Borough Council, has supported previous mayor, councillor Mark Cooper, during his duties over the past 12 months.
At a meeting held at The Guildhall, Andover, on Wednesday 18 May, councillor Alan Dowden was nominated by his wife, councillor Celia Dowden, with his recommendation seconded by councillor Martin Hatley.
Mayor Alan Dowden, said: "I'm incredibly proud to have been elected as this borough's next mayor for the coming year. This is an exciting time in Test Valley, coupled with the multiple celebrations that are being lined up for Her Majesty The Queen's Platinum Jubilee in the next few weeks.
"I'm hugely grateful to councillor Cooper for all his support over the past 12 months and look forward to a busy year ahead."
Councillor Philip Lashbrook was been elected as the Deputy Mayor of Test Valley, to support Mayor Dowden and deputise for selected events.
Councillor Lashbrook, said: "This is a fantastic honour and I would like to thank those members who have supported my nomination to this role. I hope I can be a good deputy to Mayor Dowden for the next year and I'm excited to get going."
During his civic year, councillor Dowden announced that his Mayoral Appeal will be raising funds for borough wide charities that support young people.