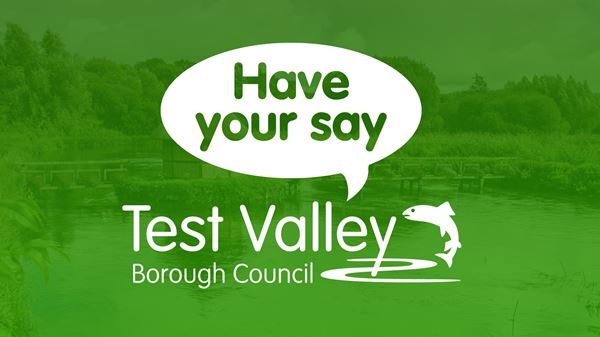 Help shape the borough for the next four years and receive a £50 voucher
Residents from across the borough are being invited to sign up to a workshop in November to help Test Valley Borough Council to consider its top priorities over the next four years, with everything from town centres and community facilities, to the countryside and green spaces in the mix.
And those who are selected to take part will receive a £50 voucher in return, as a thank you for their time!
There will be 120 places available at the workshops, run by TVBC in partnership with Involve, one of the country's leading public participation organisations.
The sessions will involve exploring people's experiences, hearing from experts in a range of areas, testing new ideas and shaping recommendations. They will also look at the 1,500 responses to the public survey TVBC ran earlier this year, to get people's initial thoughts on what they would like the council to focus on.
There will be three workshops, depending on where people live in the borough, and attendance will be limited to 40 residents at each. All of the venues are fully accessible.
There will be a session on Saturday 19 November from 9.15am to 4.30pm at TVBC's Beech Hurst offices for people who live in Andover.
People living in Romsey, Nursling and Rownhams, Chilworth, North Baddesley or Valley Park, are invited to attend a session on Sunday 6 November, 9.15am to 4.30pm at Ganger Farm Sports Park, Romsey.
And the workshop for those who live elsewhere in the borough will take place on Saturday 5 November 9.15 am to 4.30pm at King's Somborne Village Hall.
Up to fifteen people from each of the first three sessions will then be invited to a final session on Saturday 26 November from 9.15am to 4.30pm at Test Valley Borough Council's Beech Hurst offices in Andover. This will allow the participants to review all of the evidence, share their feedback from the initial sessions and develop a borough-wide view.
Anyone thinking of signing up is invited to fill in a short expression of interest form at www.surveymonkey.co.uk/r/36B5Z97
The council and Involve will then select 40 people for each session who are representative of the local area, to ensure that each group includes a mixture of residents.
Leader of Test Valley Borough Council, Councillor Phil North, said: "First of all, I would like to say a massive thank you to the 1,500 people who responded to the initial survey. It's really important to me that we involve our local communities in helping us to decide our priorities over the coming years as it means that we can make sure that what we're doing will have the greatest impact on our residents and their quality of life. There aren't many councils out there that take this approach, so it's something I'm really proud of and passionate about.
"These workshops are a brilliant opportunity for those people who filled in the initial survey to join us as we progress to the next stage, or for those who didn't take part to share their thoughts and experiences. Spaces are limited, so if you would like to get involved then please complete the expression of interest form as soon as possible. We'd love to see you there and hear your thoughts and experiences to help us shape the future for Test Valley."
Kaela Scott, Director of Innovation and Practice at Involve, added: "Involve are very pleased to be supporting TVBC to take this creative and innovative approach to meaningfully involving local residents in shaping the future of their communities. These workshops will provide an opportunity to really explore some of the initial survey findings to help the council understand not just what people say is important for their area, but also the reasons why."
For more information about the sessions, including frequently asked questions, visit www.testvalley.gov.uk/corporateplan2023