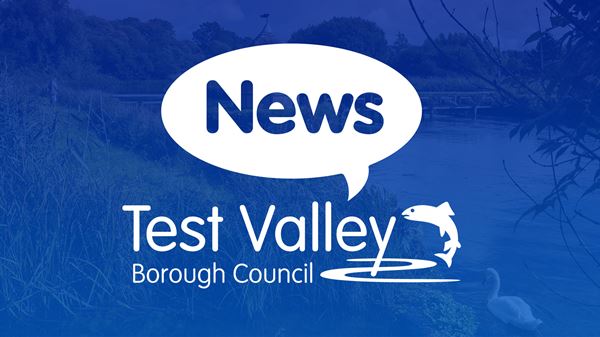 Test Valley Borough Council scoops top small business friendly award
Test Valley Borough Council (TVBC) scooped best All-Round Small Business Friendly council for the south central region at the Federation of Small Businesses Local Government Awards on Friday 14 October.
During the virtual event, the FSB praised the council for the speed in which it delivered the national lockdown grant schemes and the Additional Restrictions Grant. It also noted the authority's support for start-ups and small medium enterprises, which has seen the council distribute 52 start-up grants to a value of £37,500 between March 2020 and March 2022, which in the past has meant that business survival rates have exceeded the national average.
In addition, TVBC awarded 43 Andover Skills Training Fund grants between March 2020 and March 2022, totalling £42,192, and worked with the Department for Work and Pensions and three neighbouring local authorities to deliver a Youth Employment Hub initiative to support 16 to 24-year-olds into education, training or employment.
The FSB also highlighted the council's small grant offer to support town centres, with its Independent Retailer Grant increasing to £1,200 in 2021, and its decision to implement more flexible rules to enable pop-up shops in Andover's Chantry Centre to apply.
They also commended the council's work to support Romsey town centre and the University of Southampton Science Park Catalyst business accelerator programme, as well as their work alongside the Enterprise M3 Local Enterprise Partnership to help businesses to start their journey to net zero.
Councillor Phil North said: "I want to say a huge thank you to the FSB and all the councillors and council officers who have worked so hard to achieve this. Times are tough for so many businesses at the moment, and it is critical that we continue to do everything we can to protect them.
"I am incredibly proud that the FSB has recognised the hard work we have put in to achieve this, and I am also unbelievably proud of the many amazing businesses that call Test Valley home. We have huge ambitions for our town centres, with the regeneration plans to transform Andover and Romsey continuing to progress, making it a fantastic borough for people to start and grow their businesses."
FSB Development Manager for Hampshire, Dorset and Isle of Wight, Nicky Kildunne, added: "I'm delighted to see Test Valley Borough Council recognised as the south central area's most All-Round Small Business Friendly council.
"Over the past challenging period Test Valley Borough Council has continued to provide all round business support, adapting and adding to its business offer to meet local need. It adapted its Economic Development Strategy (2019 – 2023) to mitigate the impacts of COVID-19 and as well as successfully delivering all the lockdown grants, it has continued to provide a comprehensive, all round business support offer. Its many activities have included strengthening support for start-ups, including distributing over 50 business start-up grants, increasing the Independent Retailer Grant, supporting the University of Southampton Science Park Catalyst business accelerator programme to enable high growth potential and working hard with all local businesses to help them become more sustainable and ultimately become net zero."