Test Valley, a great place to live
Test Valley is the English countryside at its most perfect, with picturesque villages and beautiful landscapes set in the west of Hampshire. The borough has borders with Berkshire to the North, Wiltshire to the West, and the New Forest and Southampton to the South. The borough covers 245 square miles of contrasting landscapes including high-quality natural and built environments, with a number of conservation areas and listed buildings. The population of Test Valley is estimated to be 123,162 and is estimated to rise by an additional 4% or 4,762 people by 2020. Around half of the population lives in two market towns – Romsey in the south and Andover in the north. The rest of the population lives in smaller rural settlements spread across the rest of the borough.

Test Valley is a great place to live. It is well served with facilities and jobs, well-connected transport links and has a great sense of community. There is a home to suit every taste and every pocket, from affordable apartments in the centre of the busy town of Andover, to historic period cottages dotted around Test Valley's villages. New neighbourhoods have been developed in both Romsey and Andover, which have a good mix of tenures – from private (to buy and rent) and affordable (renting from a Registered Provider) and Shared Ownership. Test Valley is served by around 60 primary and secondary schools dotted around the borough, including several independent schools.
There is plenty to do and see in Test Valley. The borough has a vast array of nature reserves, walks and woodland, including fantastic green flag awarded parks. Test Valley Borough Council has agreed a new leisure provider, Places Leisure, which has brought significant investment to Test Valley's leisure facilities. A brand new state-of-the-art leisure centre in Andover was completed in May 2019 and significant improvements have taken place at other leisure facilities in Romsey and the rest of the borough.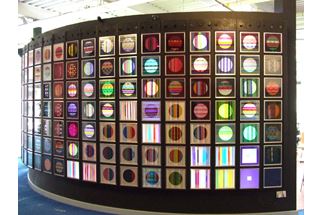 There is lots of history and culture to explore in Test Valley, with 38 architectural and historical conservation areas, nearly 2,500 listed buildings and 96 protected ancient monuments. Andover's Museum of the Iron Age also contains one of the best displays of that period, featuring Danebury Hillfort, a historical Iron Age settlement found in Test Valley. If its culture you are seeking, there is something for all of the family at The Lights Theatre in Andover. With over 100,000 visitors each year it's a place that attracts top names in comedy, music and puts on a number of theatrical shows throughout the year.
There is a great sense of community in the towns and villages in Test Valley. There are plenty of local groups, societies and sports clubs to get involved with. Many of Test Valley's parishes have produced a community plan setting out the hopes and aspirations of local people. With this, there is plenty of opportunity to get involved and contribute back to the local community. Both Romsey and Andover have recently produced strategic visions that set out how the towns will be shaped over the next 20 years. The visions were created by talking to the community and gathering their feedback about what they want to see in the town. It's definitely an exciting time to live in Test Valley!