Urban meadow creation
In response to the Climate Emergency and to make our green spaces more wildlife friendly we will be relaxing the current grass cutting schedules across a number of sites. This will see grass being left unmown until September before being cut and collected. This approach will reduce the number of visits for mowing and will allow grasses and plants to develop providing valuable habitat for insects and birds. All sites will be monitored over the summer and a record of any notable plant species emerging will be made.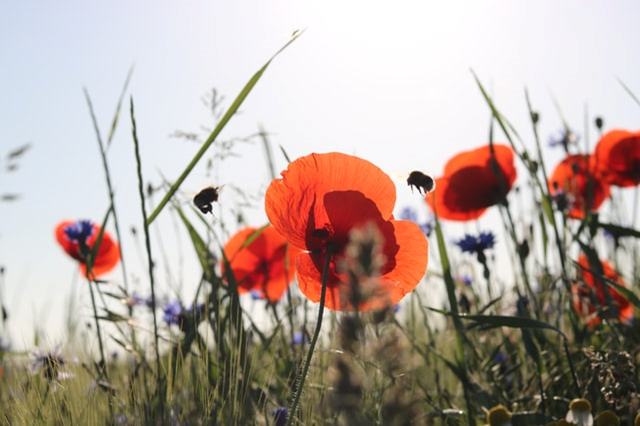 After the success over the last three years more of our land within our open spaces will be managed as urban meadows. The longer term plan will see a much larger area of urban meadow created across the borough. Working with Hampshire County Council we hope to include suitable roadside verges which will enable a connected network of wildlife rich green spaces to be established, while not restricting visibility for vehicles.

Maps of the areas where changes will be made are available in the documents section on this page.