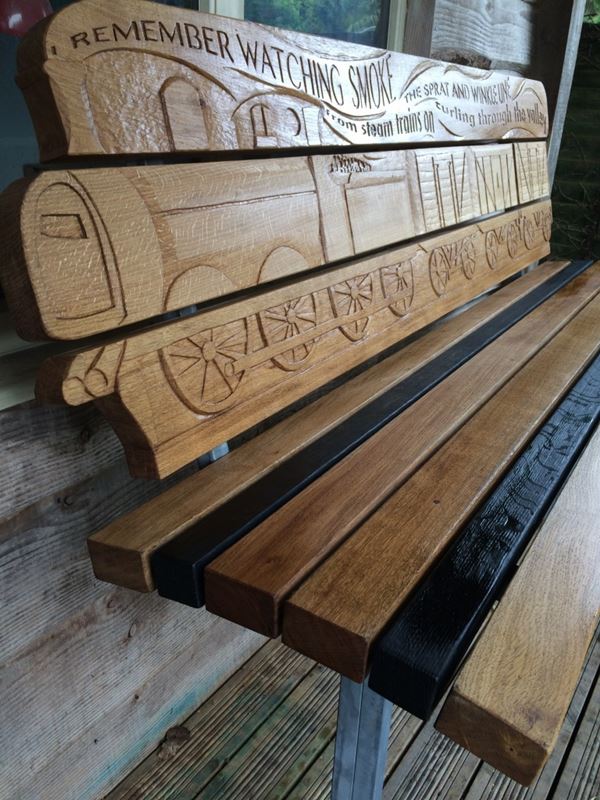 New art trail for Abbotswood
Art links Romsey to Abbotswood
Deputy Mayor of Test Valley, Councillor Carl Borg-Neal, will officially unveil a new artwork trail, which links Romsey to Abbotswood on Thursday, 14 July.
The trail has been created by local artist Nicola Henshaw and includes a series of stepping stones, benches and panels. Each design has been inspired by stories and memories that local people have shared at community events and workshops which have taken place over the past 18 months. The trail begins at The Plaza and Romsey Station, leading visitors along the Barge Canal to Fishlake Meadows Road where they can reach Abbotswood through Minchin Hill Wood.
Nicola worked with a number of different groups, including Romsey Young Carers, Romsey Primary School, Woodley Café, Age Concern, King John's House and the TeaPoets Collective, to develop imagery and poems for the trail. The four stepping stones along the canal incorporate images of fish, as well as trains to represent the Sprat and Winkle railway line. The oak benches provide a resting place with a view of the green at the end of Mercer Way and the seven panels under Fishlake Meadows road bridge tell the stories gathered from local people.

Nicola said: "I have thoroughly enjoyed working on this project. I've heard some fascinating stories from people who have been really supportive of the project. I'd like to thank everyone who has shared their stories and experiences about Romsey to make the project possible. I can't wait to hear what people think about the artwork."

Portfolio Holder for Community and Leisure, Councillor Tony Ward, said: "Nicola has done a fantastic job on this public art project. The canal path is the ideal place for the sculptures to link Abbotswood to Romsey. I'm sure the trail will encourage more people to enjoy the outdoors and learn more about their local area."

For more information about the public art trail, visit www.romseytoabbotswood.org.