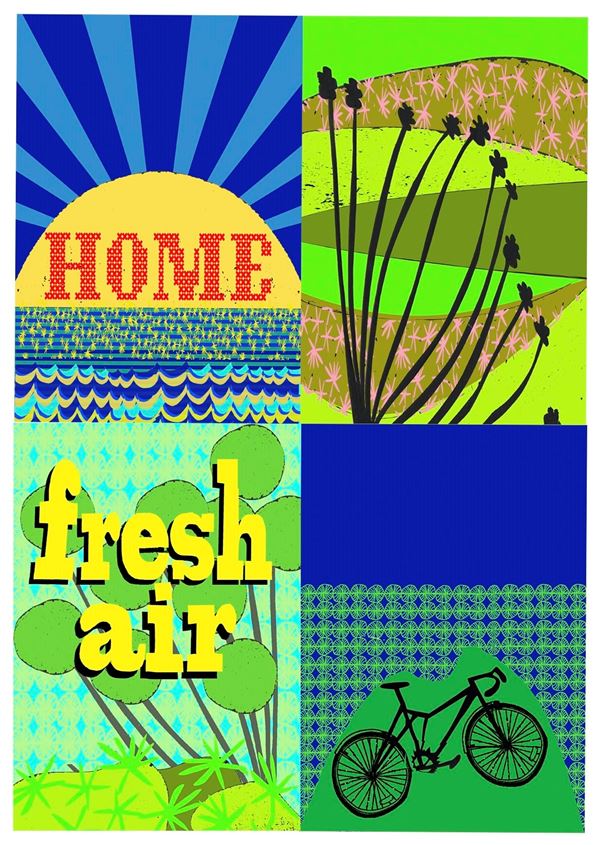 Postcards from home
Send a postcard from Andover
Why not send a postcard from home to friends and family across the globe this summer to celebrate Andover as a great place to live?

Following the successful Encounters shop project in Andover High Street in 2014, where members of the public shared their photographs, stories and memories of Andover, Hampshire-based artist Eileen White has designed two colourful postcards that reflect what Andover means to local people. As an artist, Eileen specialises in hand painted and cut paper to create layered silhouettes of pattern, shape and colour.

The designs represent what people value about the town and the aspirations and hopes they have for its future. The cards celebrate Andover as home - a place with fresh air, friends and links to beautiful countryside.

Leader of the Council, Councillor Ian Carr, said: "Sending a postcard is a fantastic way to show friends and family that Andover has a strong community spirit and is a great place to live. Both postcards are free and residents can collect them from participating retailers, The Lights Theatre or Test Valley Borough Council's Beech Hurst offices."

The project is funded by contributions from developers and is part of an ongoing series of public art commissions resulting from the Encounters project. All the projects seek to invigorate Andover town centre, connect communities with the natural and built environment, and help to create a sense of community.