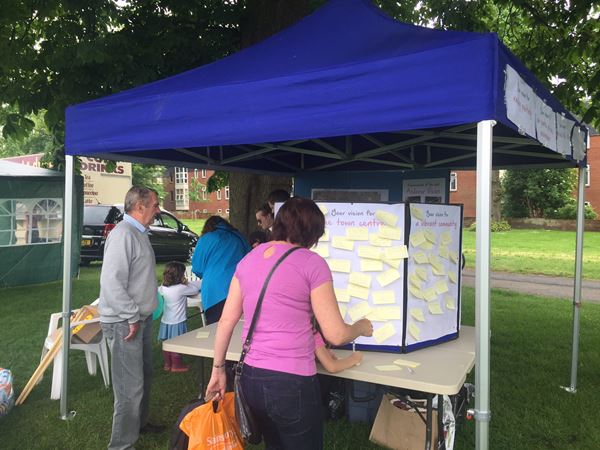 Residents share visions for town
Community event helps to shape the Andover Vision
Dozens of people visited the Andover Vision stand at the Charity Awareness and Fun Day at Vigo Recreation Ground last Saturday, to share their hopes and dreams for the future of the town.
From hook a duck to treasure hunts, residents had the chance to take part in a host of great activities while offering their suggestions about how to make Andover an even better place to live.
Councillor Phil North, who has been coordinating the Andover Vision project, said: "We had a great day and I was delighted that so many people took the time to share their visions for Andover. This was a great community event and the perfect opportunity to gather people's ideas about how we could enhance the town. We are right at the very beginning of the process to create a new vision for Andover and I look forward to seeing the ideas develop over the coming months."
The feedback from the charity fun day and a community workshop held back in April will be used to develop an Andover Vision action plan.
The new Andover Vision document and action plan is expected to be launched in April 2017.