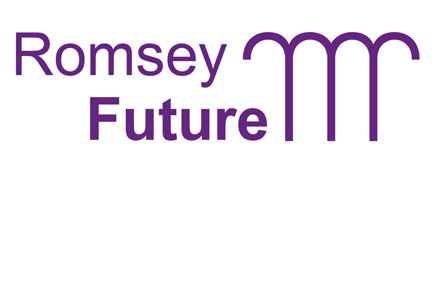 A date for your diary!
Romsey Future is hosting a fun, festive event
The Romsey Future partnership is inviting residents to attend a fun and festive winter event to find out more about proposals to enhance the town. The event will be held at the Town Hall on Saturday, 26 November from 9.30am to 12.30pm.
Guests will be able to enjoy delicious Christmas snacks and a hot drink while finding out about the projects that the partnership has delivered and those that are planned for the future. They will also be able to vote for the quick-win project, up to the value of £5,000, that they'd most like to see the partnership deliver in 2017. Anyone who collects a postcard from a ghost of Romsey past, present or future, who will be in Market Place, will have the opportunity to enter a prize draw for the chance to win a £50 Waitrose voucher. Children will also be able to have their faces painted on the day.
Councillor Martin Hatley, who has been coordinating the Romsey Future project, said: "This festive event will be a great opportunity for the partnership to share details of what it has already achieved and to continue to find out more about people's aspirations for the town. I'd urge people to come along to enjoy some festive food and drink, and find out more about the partnership."
Romsey Future launched its first vision document at Crosfield Hall in June this year, following extensive public consultation to gather ideas for the town from local people. The vision document sets out exciting new ambitions, including increasing tourism in the town, improving walking and cycling facilities, enhancing flood defences, improving residents' health and wellbeing and encouraging community involvement in planning policies.
Hampshire County Council will also host an exhibition to present its proposals for the next phase of improvements to Market Place at the event. Visitors will be able to find out more about the plans and can comment on the proposals by popping in to the Town Hall on 26 November.
To find out more or to get involved in future events, please email romseyfuture@testvalley.gov.uk.