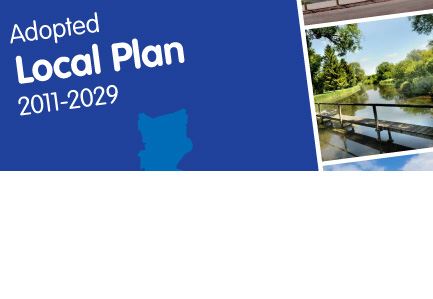 Council wins High Court challenge
Legal challenge is rejected
Test Valley Borough Council has successfully defended a High Court challenge from a local landowner to the Test Valley Local Plan.
The trustees of the Barker Mill Estate, who have residential and commercial development interests in Nursling and Rownhams, challenged the Local Plan, which was adopted in January 2016 after being approved by a government-appointed inspector. The trust challenged the plan on several grounds, including claiming that it failed to provide sufficient housing, employment and commercial land to meet the local need.
But all of the trust's claims were rejected in a High Court judgement issued by Mr Justice Holgate on 25 November. He said that Barker Mill Estates had "failed to identify any misinterpretation of any planning policy", either by the Council or a planning inspector who had considered the plan, and that there was nothing irrational about the way in which the Council and inspector applied planning policies.
The judge also rejected a challenge against a planning inspector's decision to refuse planning permission for warehousing on land at Adanac Park, Nursling.
Welcoming the court's decision, Portfolio Holder for Planning Policy and Transport, Councillor Martin Hatley, said: "We were disappointed that after all the time, effort and resources that had been invested in getting the Local Plan produced and adopted, a legal challenge was made. The challenge had threatened to give others an opportunity to pursue residential development in inappropriate locations because of the absence of an up-to-date Local Plan. We are, of course, relieved, but not surprised, by the court's judgement and the outcome of the decision is very good news for the borough. The judge has concluded that the decisions the Council took, whilst difficult, could not be criticised in law. The Local Plan enables us to protect the borough from inappropriate development and allows us to continue with our planned strategy for growth in the right places."
Portfolio Holder for Planning and Building, Councillor Phil Bundy, said: "I am pleased that the judge also rejected the Trust's challenge against the appeal decision to refuse planning permission for warehousing at Adanac Park. We often have to make difficult decisions, particularly in planning, but there are strict guidelines for determining planning applications, whether by the Council or a planning inspector, and the judge agreed that these had been followed."