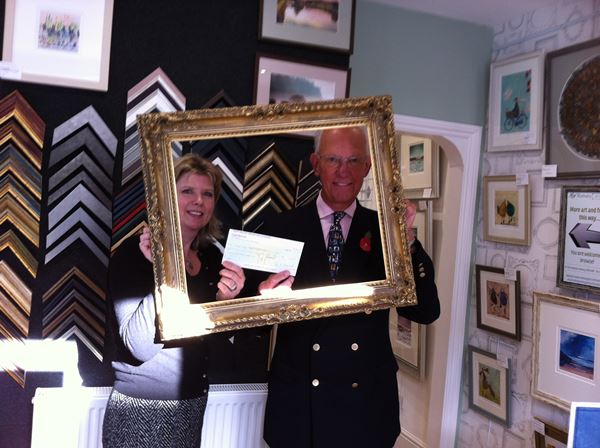 In the frame for a grant
Boost for Romsey Picture Framing Company
Test Valley Borough Council has presented the first £500 instalment of a £1,000 Independent Retailer Grant to Rachel Belle following the opening of her new shop, Romsey Picture Framing Company, at 70 The Hundred.

The new venture sees Rachel open her second framing shop in Test Valley as she builds on her experience of owning and managing the successful Andover Framing and Photo.

Rachel said: "We have been providing a professional framing service in Andover for more than 25 years and have gained a reputation for framing a wide range of unusual and oversized items. We're very fortunate to be able to expand our portfolio by opening a second business in Test Valley."

Abbey ward member, Councillor Clive Collier, said: "Rachel is a very worthy recipient of the Independent Retailer Grant. The unit was vacant for a number of months before Rachel moved in, so it's great to see that she has taken the opportunity to open a second shop in the borough."

Recipients of the £1,000 grant receive £500 after three months of trading and a further £500 six months later. To be eligible for the grant, new or existing independent businesses must occupy a town centre ground floor unit which has been vacant for at least one month. Qualifying businesses include shops, restaurants and cafes.