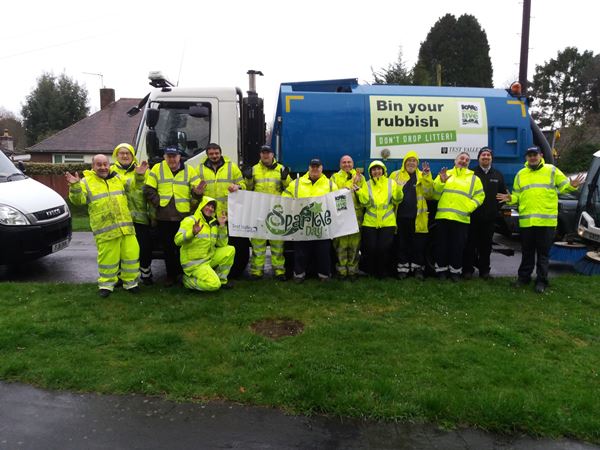 Sparkle Days keep borough clean
Giving Test Valley an extra sparkle
Valley Park, Goodworth Clatford and the Ganger Farm area of Romsey have received an extra bit of sparkle this year.
They have all been given a clean-up by Test Valley Borough Council's Environmental Services team who visit different parts of the borough to keep them looking tidy.
The team clear litter, sweep roads, clean road signs and distribute information about waste and recycling to local residents.
Environmental Portfolio Holder, Councillor Graham Stallard, said: "I'd like to express my sincere gratitude to the team for doing a fantastic job, even when the weather has been cold and wet. The weather was particularly difficult with high winds in Goodworth Clatford, but the team stuck to the task with determination and good humour nonetheless. The Parish Council noted in its minutes that this had been a "splendid effort". We are always happy to hear feedback like this from local residents and if anyone would like to request a Sparkle Day for their area, I would urge them to get in touch."