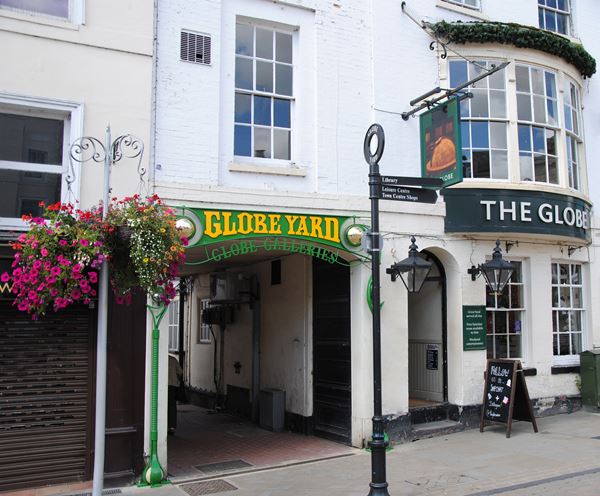 Third arch for Andover High Street
Test Valley Borough Council has installed the third of seven arches designed to enhance Andover High Street and draw attention to the shops and businesses that are located off the main town centre.
The Globe Yard arch, which is located beside the Globe Inn, has a smooth, curved design which includes the words 'Globe Galleries' at the top. The prominent green structure is located on the opposite side of the High Street to the recently-installed George Yard and Union Street arches, and helps to improve the overall look of the area and provide a sense of identity for the town.
Leader of the Council, Councillor Phil North, said: ""We are making great progress with the arches so I'm pleased to see the third one now in place. The idea of the arches came from feedback we've received from projects such as Encounters and Andover Vision, where residents have told us they'd like to enhance the High Street by guiding people to the shops and businesses off of the main High Street. We are continuing to work with the property owners and legal teams to progress the remaining arches."