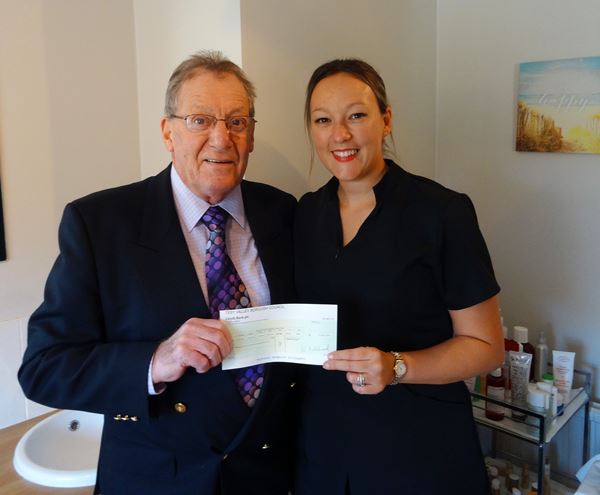 Boost for beautician
Sam's Beauty gets a grant
A beautician in Andover is celebrating after she received a £750 Business Incentive Grant from Test Valley Borough Council.
Sam Perry opened her beauty business, Sam's Beauty, in East Street in May 2016, when she and her former colleague at Bliss Beauty, Evie Harvey, decided to open independent businesses but work together under the brand name of East Street Beauty. Sam has a level three qualification in beauty from Farnborough College, and has 15 years' experience as a beautician.
Sam said: "I'd like to thank Test Valley Borough Council for the grant. I love being in the East Street unit and my clients have been extremely patient while we've been refurbishing and decorating the rooms. The business is growing nicely and I'm pleased that I took the plunge to become my own boss!"
St Mary's ward member, Councillor John Cockaday, presented Sam with the cheque before Christmas. He said: "Sam and Evie joined forces to make the most of the opportunity at East Street. It works really well for them both and we are pleased to have awarded them both with a Business Incentive Grant."
The Council's Business Incentive Grants are available to local entrepreneurs looking for help with setting up their own business in Test Valley.