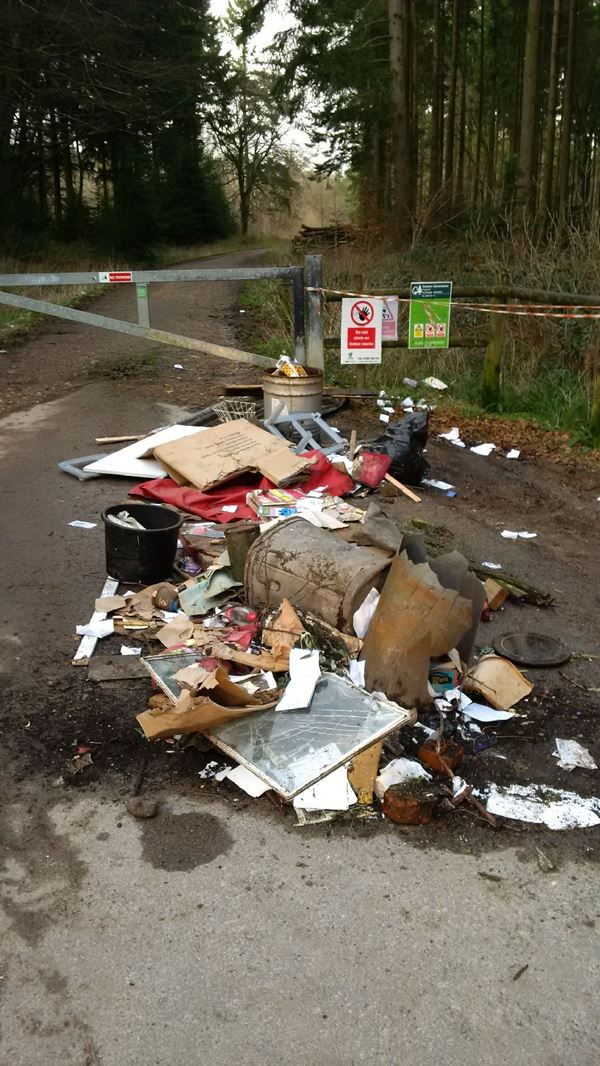 Joint approach to enforcement
Working together to convict fly-tipper
A successful investigation which led to a three month prison sentence for a local fly-tipper, was supported by Test Valley Borough Council.

Jamie Kerley from Salisbury was imprisoned for 90 days after being convicted of eight counts of fly-tipping at Salisbury Magistrates Court on 7 February 2017.
One of Mr Kerley's offences took place in Ampfield, Test Valley, where items of household waste were dumped near to an area of forest. Test Valley Borough Council immediately cleared the waste from the area and provided evidence to support Wiltshire Council to prosecute the individual.
Environmental Portfolio Holder, Councillor Graham Stallard, said: "I'm very pleased to hear the result of the prosecution. The result was thanks to a joint approach, where neighbouring authorities came together to provide evidence associated with the various incidents. This approach has proven to be very effective, and Test Valley Borough Council is working closely with Hampshire County Council to implement further joint-working and collaborative approaches to fly-tipping enforcement."
"Mr Kerley advertised his waste collection service, GW Clearance and Jays Metal Collection, on social media, so I'd like to take this opportunity to remind people that if they are using a contractor, to check that they have an appropriate waste carrier's licence."
Test Valley residents can report incidents of fly-tipping via the My Test Valley smartphone app, which is available on Windows, Google and Apple phones. For more information, visit www.testvalley.gov.uk/mytestvalley.