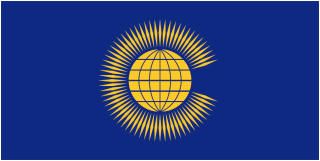 Flying the flag
Monday, 13 March is Commonwealth Day
Test Valley Borough Council will be flying flags at two locations in the borough on Monday, 13 March 2017 to commemorate Commonwealth Day.

The flags will be part of the 'Fly a Flag for the Commonwealth' initiative, which will see communities across the United Kingdom and beyond raise the Commonwealth flag simultaneously.

The Mayor of Test Valley, Councillor Karen Hamilton, will read a short speech in the High Street, Andover, before the flag is raised at the Guildhall at 10am. Deputy Mayor of Test Valley, Councillor Carl Borg-Neal, will carry out the same service at the same time at Crosfield Hall, Romsey. Guests will then be invited for morning coffee after the flags have been raised.

Shortly afterwards, the Council will take part in the World War One Commemorative Act by lighting candles in the parlours at the Guildhall and Crosfield Hall at 10.25am, ensuring that attendees can attend both consecutive occasions if they wish.

Mayor of Test Valley, Councillor Karen Hamilton, said: "I am delighted that we will be part of a world wide community coming together on Commonwealth Day in a shared celebration. The Fly a Flag for the Commonwealth initiative, now in its fourth year, is a collective public expression of commitment to the Commonwealth, and enables us to show appreciation for its values. It is also an appropriate moment to reflect on past and current global conflicts whilst sharing the opportunities offered for friendship and cooperation with fellow Commonwealth citizens, young and old, around the world."