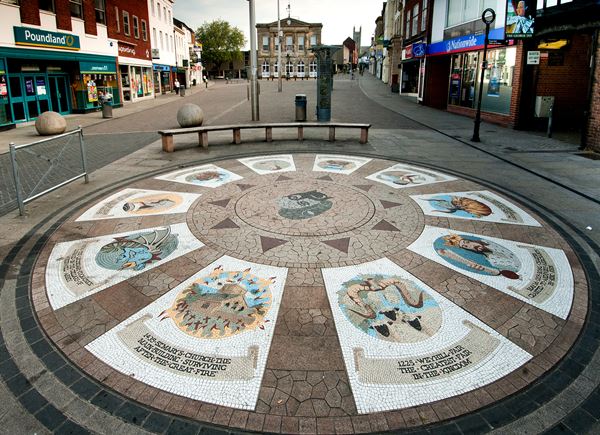 Business as usual for Town Centre
Test Valley Borough Council, Andover Town Council and Hampshire County Council joined forces to recruit a town centre manager for Andover in May 2014, and the three-year contract is ending shortly.
Following the contract with Heartflood Ltd, where Chris Gregory has been Andover's town centre manager, Test Valley Borough Council and Andover Town Council have jointly funded a new position which will enable the Town Centre Partnership to continue to develop over the next six months. Gemma Thompson, who is experienced in Andover town centre work and has assisted Chris Gregory for a number of months, will start her new role on 15 May 2017. Initially she will focus on marketing activity and getting to know as many businesses as possible.
The Councils recognise the importance of ensuring that the past three years of hard work to establish the partnership, promote the town centre, support businesses, organise events and communicate between the different parties, is not lost in the interim period as the Business Improvement District (BID) steering group develops.
Economic Development and Tourism Portfolio Holder, Councillor David Drew, said: "It's great news that Test Valley Borough Council and Andover Town Council will continue to jointly fund ongoing efforts to improve the Town Centre. In her new role, Gemma will provide vital continuity and will support local businesses to work smoothly and effectively as they debate and discuss the BID. This will ensure the best possible outcome, which will champion the Town Centre and bring businesses together.
"Having been involved right from the start of the appointment of Chris Gregory I would add my thanks for the excellent work he has done over the past three years."
Len Gates, Andover Town Council, added: "I'd like to thank Chris Gregory for putting in a lot of hard work to create and support the Andover Town Centre Partnership. Since he was appointed, he has established a strong partnership between town centre businesses and has organised successful events such as the Festival of Motoring, A-Fest and the Town Tidy Day."