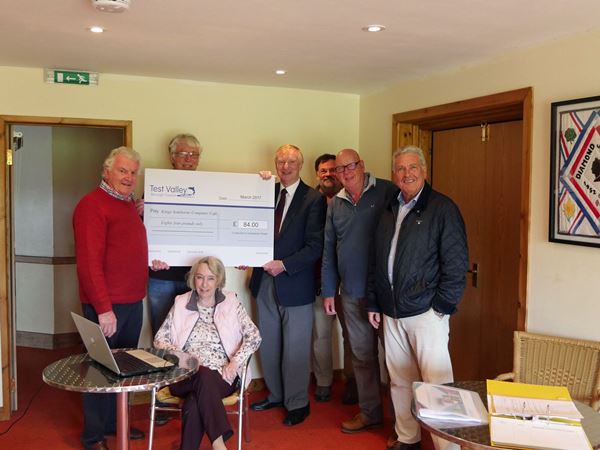 Cash for Computer Café
A new Computer Café has opened in Kings Somborne to help residents who wish to learn more about using computers, laptops and tablets.
With the support of a Councillor Community Grant from Test Valley Borough Council, a group of five volunteers have helped 22 people to use technology during the scheme's first two months. Participants have benefited from personalised support on topics such as online shopping, creating documents and using email.
Ward member for Kings Somborne, Councillor Tony Ward, said: "It's great to see so many residents making use of the new Computer Café, which has been very successful during its first couple of months. I urge anyone who is interested in finding out more to come along to one of the drop-in sessions on the first and third Thursdays of the month, from 10am to 12pm at Kings Somborne Village Hall."
Residents are invited to bring their own devices or make use of the small number of laptops available at the sessions. People wishing to volunteer to help at the sessions are also invited to attend if they have basic IT knowledge.