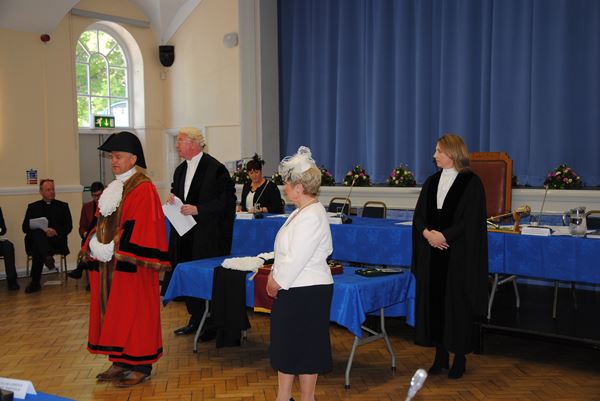 New Mayor elected for Test Valley
Councillor Borg-Neal becomes Mayor
Councillor Carl Borg-Neal was elected as the borough's new Mayor at Test Valley Borough Council's annual Council meeting on Wednesday, 10 May 2017.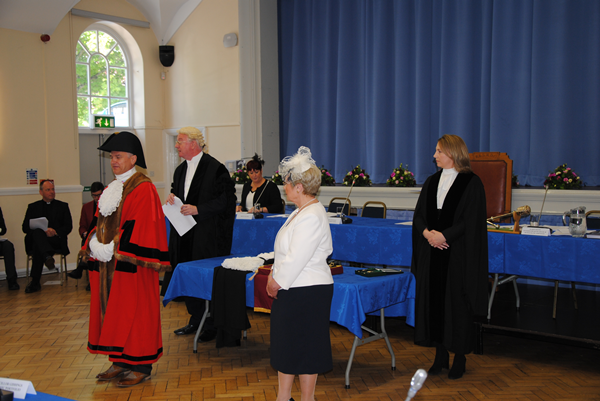 Councillor Borg-Neal has held the role of Deputy Mayor for the past year, in which he represented the borough and supported outgoing Mayor, Councillor Karen Hamilton, in her civic duties. He said: "I am truly honoured that my fellow Councillors have allowed me the privilege of becoming the Mayor of Test Valley and I look forward to representing the borough. Over the next 12 months I look forward to meeting as many of the wonderful talented school children, dedicated volunteers and people that live in our beautiful borough as possible as I carry out my duties of 1st Citizen of the Borough."
The local charities that will benefit during his Mayoral year are Romsey Young Carers; Romsey Opportunity Group; Romsey Dementia Action Group; the Countess of Brecknock Hospice; Andover Crisis and Support Centre and Kids on track.
Councillor Borg-Neal added: "My themes for the year are Disability Awareness and Health and Wellbeing through Activity. Being a keen sportsman and coach, I am well aware of the importance of both the physical and mental benefits to everyone, of remaining active at any level, and hope to promote this in various way across the borough and my 'Get Active for Good Causes' campaign will encourage people to use activities of any kind, dancing, yoga, running you name it, to raise money for good causes."
Councillor Hamilton said: "I have described being the Mayor as receiving a goodie bag each day, you never know who you will meet, what you will learn or see and through all of this you get opportunities to share the knowledge, help others and make a difference to people. I've been lucky enough to be part of some very special events and I have met lots of different people in the community.
"One of my highlights has been running Interfaith week in the Borough – the first time this has been done by a Mayor and meeting Alex Lewis, a quadruple amputee from Stockbridge, who I was able to help and support and who in turn inspires me.
"I am not saddened my Mayoral year is over, but I am thankful it began. And now a new Mayoral year begins for Councillor Borg-Neal , who I have known for many years and I wish him the best of luck in his new role."
The new mayor's first civic duty is to attend the Romsey Business Fair, Crosfield Hall, Romsey and Sparsholt Countryside Day, Sparsholt.
Councillor Ian Carr, former Leader of the Council was elected Deputy Mayor of Test Valley at the meeting.