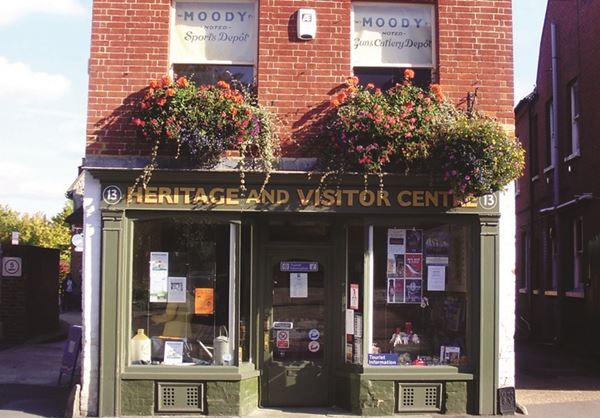 Refurbished centre invites visitors to explore Test Valley
Test Valley's visitors can find everything they need to know about the borough in a brand new, fully refurbished Visitor Information Centre in Romsey's town centre.
The newly decorated centre re-opens at King John's House on Friday, 9 June following temporary arrangements at Paulton's Park and Mottisfont House while the work was carried out. Anyone who pops in to the centre can pick up leaflets and brochures as well as purchase gifts, souvenirs, books and postcards.
Julia West, Manager of the Romsey Visitor Information Centre, said: "Test Valley Borough Council's commitment to improving the Visitor Information Centre shows its support for tourism and the businesses which enable it. We are very grateful that so much hard work has gone into the project and we look forward to welcoming our first visitors."
Test Valley Borough Council's Economic Development and Tourism Portfolio Holder, Councillor David Drew, added: "Around 54,000 people visited the Romsey Visitor Information Centre last year. This is despite the increase in the number of other ways that people can now access visitor information.
"Many people see the centre as providing an essential community service, not just for visitors on holiday in the area but also for local residents who can book tickets for shows at the Plaza Theatre for example. The centre is a welcoming and well-placed source of information for anyone wanting to know more about the area.
"Can I also say a very big thank you to both Paulton's Park and Mottisfont House for hosting staff from the centre whilst the building was being upgraded."
The Visitor Information Centre is operated by Tourism South East and funded by Test Valley Borough Council.