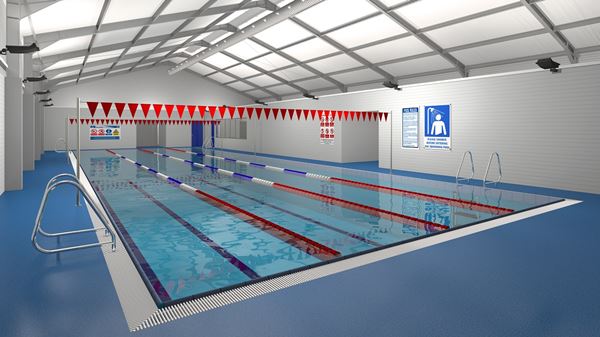 Temporary swimming pool for Andover
Residents of Andover will be able to use a temporary swimming pool while the towns Leisure Centre is rebuilt.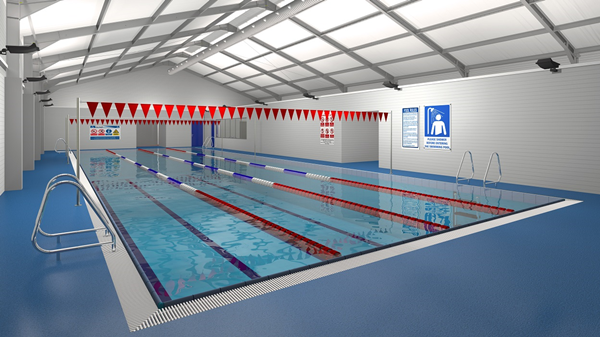 The planning application to provide the facility at Shepherds Spring Lane for 23 months was approved at a meeting of the Northern Area Planning Committee last week.
Corporate Director for Test Valley Borough Council, Andrew Ferrier said " After announcing Places for People as our preferred contract bidder in November last year, we investigated the options for temporary swimming facilities whilst the Andover Leisure Centre was rebuilt and confirmed that we would provide this facility for residents in February 2017.
"As part of that commitment, we now have planning permission to erect a 25 metre, four lane modular pool at Shepherds Spring Lane car park. It will be designed and built by Total Swimming and managed by Places for People Leisure.
"Total Swimming will be working with us whilst the Andover Leisure Centre is rebuilt. They have a great deal of experience working with councils in a similar position and have provided replacement facilities due to building work or closures.
"I am sorry that people will experience disruption to their swimming activities while the temporary pool is built but we aim to have this completed within 17 weeks and open in August. The pool will remain in situ until the new Andover Leisure Centre is open. "
Olympic medallist Steve Parry, Managing Director and co-founder of Total Swimming said: "As the market leader in demountable swimming pools across the UK, we are delighted to be working with TVBC and Places for People to deliver another one of our 25m modular pool projects. These pools offer an amazing opportunity for local communities to continue to swim while their existing pool is being rebuilt. We have delivered 4 previous projects for other local authorities which had similar requirements to those here in Andover and these have proved a huge success. This type of project fits within our company vision "To Revolutionise Swimming and Change Lives".
"This will be our 72nd pool project in total and, although this particular pool will only be in Andover on a temporary basis, there will be nothing temporary about the experience. The pools facilities we deliver are of a very high specification, giving the user a similar experience to that they are used to in a permanent swimming pool. I am convinced this pool will be a great success, and we are very proud to be providing this to the local community. We are very grateful that Test Valley Borough have shared our vision and had the initiative to look at an innovative solution such as this to ensure they can continue their aquatic provision for the local population over the next 2 years."
Alternative swimming options are also available at Romsey Rapids, River Park (Winchester), Fleming Park (Eastleigh), Tidworth Leisure Centre, Five Rivers (Salisbury), Durrington Fitness and Swim Centre (Salisbury), Basingstoke Aquadrome, Tadley Pool, Basingstoke Sports Centre.
Places for People members can have free use of local swimming pools and Leisure Centres on production of their membership card until the temporary pool is open. This includes River Park Leisure Centre in Winchester, The Rapids at Romsey and Fleming Park Leisure Centre in Eastleigh.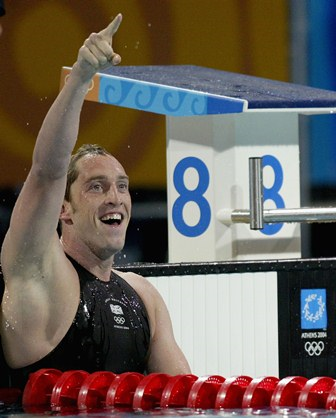 Total Swimming was co-founded by Olympic Swimmers Steve Parry and Adrian Turner and are the market leader in demountable swimming pool solutions across the UK. Over the last 5 years they have delivered over 40 projects for local authorities, leisure trusts and private leisure providers.
Places for People Leisure currently partners 35 local authorities, managing 112 leisure centres across England. Its sites attract over 30 million visits every year and in the past ten years the award winning organisation has built 14 new leisure facilities.