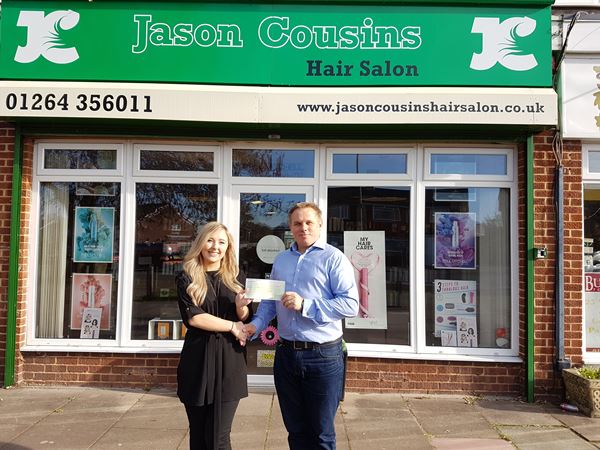 Hairdresser Danielle launches solo career
An Andover hairdresser has launched her new solo career by renting space at a large salon on Colenzo Drive.
Danielle Hodgson worked at Jason Cousins Hair Salon for nine years before taking the step to self-employment at the venue she knows so well. Danielle began her training as an apprentice at Jason Cousins and sailed through qualifications in hairdressing and barbering before spending another four years as an employee. Her new business, called Hair by Danielle, offers customers a range of services from simple trims to vast changes.
Danielle said: "I'm really pleased that I made the decision to go self-employed. I know the salon really well and I'm happy that I can continue working at Jason's. Most of the hairdressers at the salon are self-employed, so the concept works really well."
St Mary's ward member, Councillor David Denny, said: "I am pleased to present Danielle with Test Valley Borough Council's £750 Business Incentive Grant. The Council actively encourages business-minded people to achieve their ambitions and support the local economy. The concept of self-employed hairdressers under one roof clearly works very well at Jason's and so I wish Danielle the best of luck."
The Council's Business Incentive Grants are available to anyone looking to set up their own business in Test Valley. Anyone who successfully applies for the grant will receive a grant of £750 if their business is still going strong six months later.