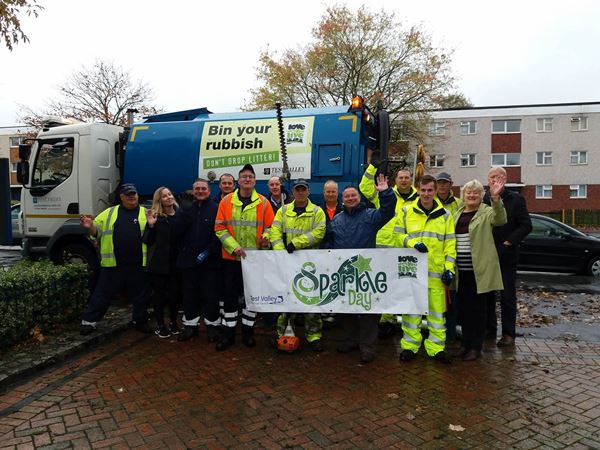 Fleming Avenue is sparkling
Test Valley Borough Council's Environmental Services team cleaned and tidied the Fleming Avenue area of North Baddesley on Monday, 23 October as part of its programme of Sparkle Days.
The team swept roads and paths, cut back shrubs and collected more than two and a half tonnes of waste. The team also held an environmental roadshow where unwanted items were collected for charity and 14 members of the public helped with a litter pick, gathering six bags of waste.
Environmental Portfolio Holder, Councillor Graham Stallard, said: "As well as tidying up the environment, we also gave the Local Recycling Centre a deep clean and re-organised it. I'd like to thank everyone who took part in the Sparkle Day, including Councillors Alan and Celia Dowden. These events are always a great reminder of how local people really do love where they live."
The Council's next Sparkle Day will take place in Shipton Bellinger on Monday, 27 November.