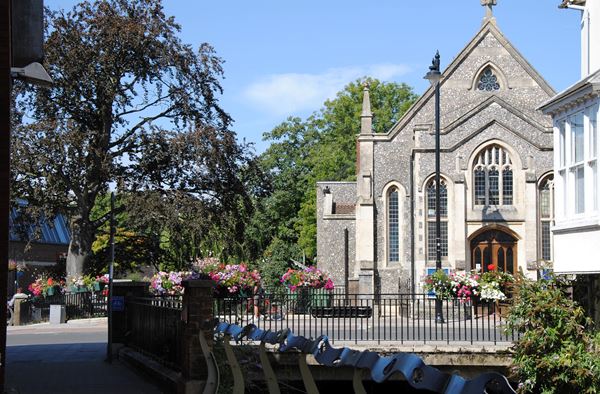 Church loading bay issue resolved
Test Valley Borough Council has agreed to waive the fee to suspend a loading bay outside Bridge Street Methodist Church for funerals.
Planning and transport portfolio holder, Councillor Nick Adams-King, said: "We noticed a post on a local social media page about the loading bay outside the church being cordoned off without explanation and investigated the matter. We discovered that the loading bay and part of the nearby bus stop had been coned off preventing the public from using it. There also wasn't any information displayed indicating why it had been coned off. Our parking enforcement officer did the right thing in raising a concern as it wasn't clear why the cones were in place. Upon investigation we discovered it was to allow a hearse to park as sometimes the church has had problems with the bay being blocked when a funeral cortege was about to arrive.

"We were pleased to help the church by agreeing they may cone off the loading bay 30 minutes before any funeral to ensure access for the hearse, and provided them with a notice issued by the council to indicate why the bay has been suspended. Given the nature of the use we have agreed to waive the £60 fee normally required to suspend a parking or loading bay."