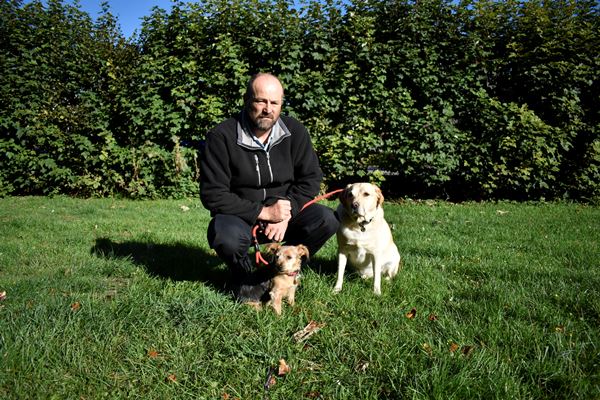 Council top dog for five years running
Two top prizes have been awarded to Test Valley Borough Council by the RSPCA for its continuous dedication into animal welfare work.
As a result of this, and the fact that the RSPCA PawPrints awards are now in their tenth year, a special Platinum Stray Dogs Footprint has also been awarded to Test Valley Borough Council. The awards celebrate great animal welfare work from local authorities and other organisations, such as housing providers.
A Gold award is the highest category achievable.
Animal Welfare Officer at Test Valley Borough Council, Rod Mason, said: "I know that everyone is thrilled with this achievement, and I'm pleased that our hard work has been recognised by the RSPCA.
"What this shows, having won a Gold Stray Dog Footprint for five years in a row, is that we haven't stopped trying to improve our welfare services for animals. For us, this is just the latest step, rather than our end goal!"
The national awards were first set up by the charity in 2008.
Housing and Environmental Health Portfolio Holder, councillor Phil Bundy, said: "It's wonderful to be recognised for all the effort we put in to continue our high standards of animal welfare across Test Valley.
"It's important for us to continue our work and make sure we are in the same place next year. From everyone at Test Valley Borough Council, a huge thank you to the RSPCA."
The PawPrints Winners Reception and tenth anniversary celebration is to be held on November 27 at Parliament Square, London.