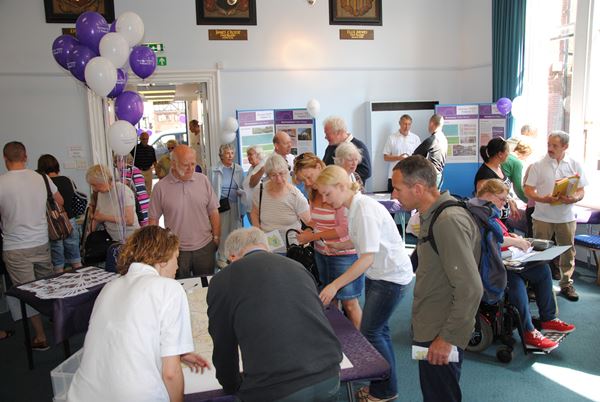 Have your say on Romsey's future this summer
Residents and businesses across Romsey are being given further opportunities this summer to have their say on what the area south of the town centre could look like.
The next stage of the consultation process is to take place in May as the Romsey Future partnership progresses its plans to develop a masterplan for the area around Crosfield Hall and the bus station.

The initial phase of the consultation in September and October last year saw more than 1,500 people propose ways of improving that area of the town. Suggestions and ideas made during the consultation will all go towards helping form the draft masterplan.

Some of the topics discussed included parking and making the most of the River Test.

After collecting a significant number of comments through the consultation so far, the second stage will begin in May to give the partnership time to consider the various suggestions.

Nexus Planning, who are the consultants helping to lead the town project have relayed what was achieved during the previous consultation stage that came to a close in October.

Councillor Nick Adams-King, chair of Romsey Future, said: "We are very grateful to everyone who has taken part so far. The partnership has been at so many events over the past few months and a large number of people have engaged with us."

"We're looking forward to going out and speaking to more people this summer. Our aim is to adopt our blueprint masterplan by the end of 2019 so we can bring the project forward in the following years."
For more information about Romsey Future visit www.romseyfuture.org.uk