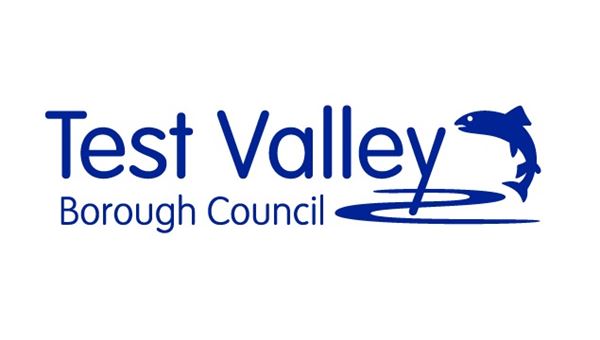 Council's performance praised by peers
Test Valley Borough Council (TVBC) has been praised for its performance following an independent review of its approach to providing services and working with partners.
A corporate peer challenge team, made up of representatives from other local authorities and the Local Government Association, visited TVBC at the end of October 2018. The team reviewed the authority's key projects and strategies across all of its services and spoke to staff about their experience of working at the council. The results of the review, led by Malvern Hills and Wychavon District Council chief executive, Jack Hegarty, and leader of Sevenoaks District Council, Peter Fleming, are set to be discussed at a TVBC cabinet meeting on January 16.
The peer challenge report praised the council as being a well-led and effectively managed authority, with a strong track record of good investments and service delivery. It highlighted TVBC's comparatively strong financial position as well as its focus on longer term financial planning to ensure its sustainability.
There was further praise for the council's commitment to understanding local needs and its approach to involving local residents in the creation of the new corporate plan, which sets the authority's key areas of focus for the coming four years. The team also highlighted the authority's success in securing infrastructure and facilities for the benefit of the local community, including the forthcoming delivery of the new Andover Leisure Centre, the community hub at Romsey Magistrates' Court, Fishlake Meadows nature reserve and sports pavilions and community centres for new neighbourhoods.
They described the council as a respected partner locally and regionally, following positive feedback from a wide range of organisations about the authority's ambitions for Test Valley. Another area highlighted was the council's strong commitment to improve both Andover and Romsey town centres and the recognition among councillors and officers that this was a once in a generation opportunity to deliver real change.
Leader of Test Valley Borough Council, Councillor Phil North, said: "I'm delighted by the feedback from the corporate peer challenge and would like to thank my colleagues and my hardworking council officers who go above and beyond to deliver services for local residents.
"Of course, there will always be areas where we can improve and we have received some helpful guidance from the peer team regarding where we can best focus our efforts over the coming months and years.
"I feel very proud to be the leader of a council where members and staff alike are absolutely committed to supporting local communities and helping them to thrive."
The report also makes a number of recommendations for areas the council should continue to focus on, including its communication with residents and local organisations, as well as maintaining and supporting resources for the community councillor initiative, which enables councillors to deliver the things that really matter to their local communities.
The full report is available as part of the January 16 cabinet agenda on the TVBC website at http://bit.ly/2VxvmjJ