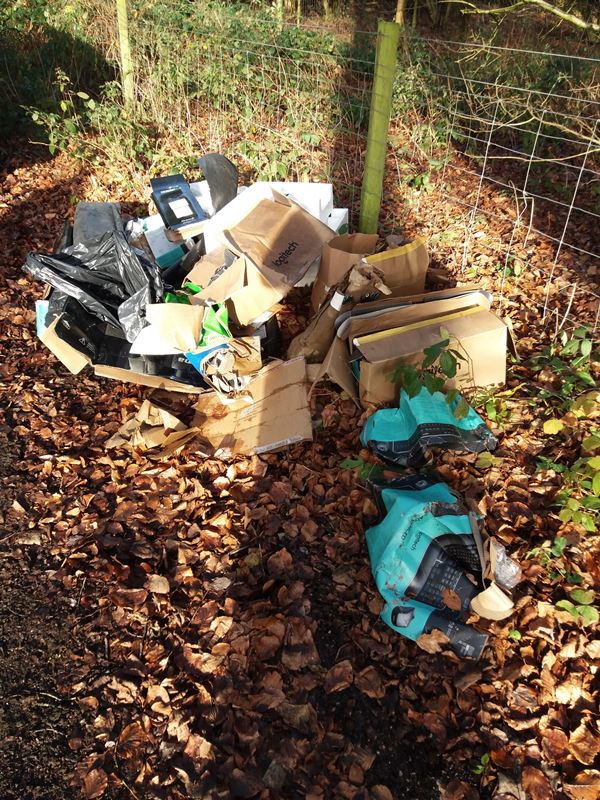 Prosecution after computer equipment dumped
A man has been ordered to pay hundreds of pounds after his waste was illegally disposed of near King's Somborne.
James Hart, of Winchester, admitted breaching his duty of care when on two separate occasions, waste which belonged to him was found dumped in December last year after he had arranged for a carrier to take the rubbish away.
A successful investigation by Test Valley Borough Council saw Hart admit the charges after a number of black sacks, cardboard boxes and electrical cables were discovered in Clarendon Way, Ashley, near King's Somborne.
He was fined £200 and made to pay £250 in costs and a £30 victim surcharge at Basingstoke Magistrates' Court in May.
Environmental services portfolio holder, councillor Alison Johnston, said: "Your waste is your responsibility and ignorance is no excuse. Your responsibility does not end with passing your waste to a collection service – you must check that they are correctly licensed. Wherever possible, we will seek to prosecute with sufficient evidence no matter what is fly-tipped.
"It is a hugely selfish crime and we will not stand for it. We have a zero-tolerance approach and are determined to do all we can to stop anyone from thinking of doing this. If anyone has any questions about disposing of their waste, our environmental services team is always happy to help on 01264 368000."
Anyone can check whether a waste carrier is licensed via www.hants.gov.uk/fly-tipping.