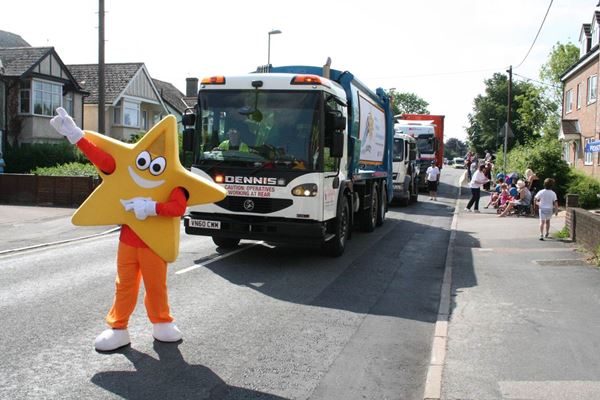 Andover academy lends its support to Recycling Stars
An Andover school is celebrating after becoming the latest supporter of Test Valley Borough Council's recycling initiative.
Winton Community Academy registered its support for Recycling Stars, which is a project run by the council's environmental service to educate residents on the benefits of recycling.
In recent weeks, the school's Green Group launched a textile recycling bank on the school site and also introduced a juice bar where students can refill their reusable bottles.
The academy is the first secondary school in Test Valley to become a supporter of Recycling Stars. By joining the initiative, the council will work with the academy to help share the recycling message to as many children and parents as possible to help reduce the amount of waste reduced and increase the rate of recycling.
Louis Spencer, of Winton Community Academy, said: "I am proud that Winton has become the first Recycling Stars supporting secondary school in the area. The environment is such an important issue that affects everyone and it will only become more crucial in the future.
"It is wonderful to see so much student-led awareness and initiative in getting our squash bar and textile bank up and running. We have already massively reduced our plastic waste around the school and are now looking at lots of new ideas for the future, most importantly how to spread the word and make a difference in the wider community."
Environmental portfolio holder, councillor Graham Stallard, said: "I was delighted to be invited to the academy to welcome them as Recycling Stars supporters and to see first hand all the great work the academy's Green Group has achieved.
"They are now making plans to increase their on-site recycling with the introduction of an aluminium foil recycling bank which is excellent. They are all Recycling Stars and I asked them to be recycling ambassadors with their families and friends."
Any school, business or organisation can become a Recycling Stars supporter and there are more than 100 across the borough. For more information visit www.testvalley.gov.uk/recyclingstars.