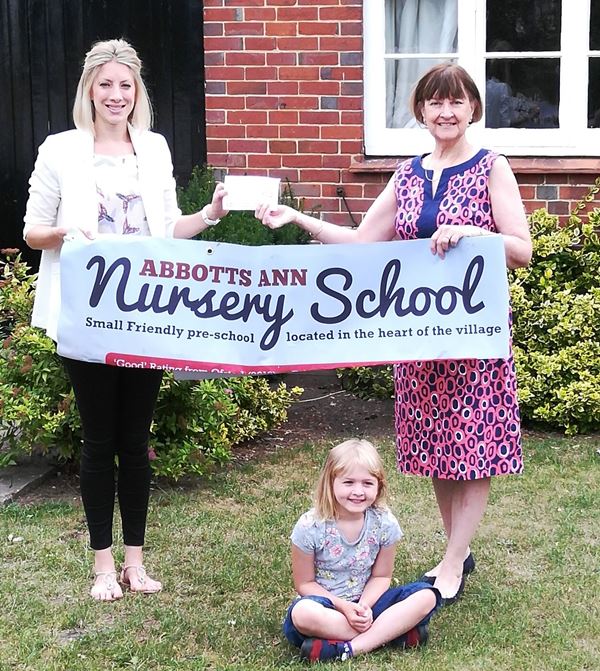 Nursery takes learning to the next level
A Test Valley nursery will soon boast a new quiet book corner and lunch facilities thanks to a Test Valley Borough Council grant.
Abbotts Ann Nursery School, which was awarded a 'Good' Ofsted rating in May, were the recipients of a £1,000 Councillor Community Grant earlier this year, something that will "help to update the facility" according to the school's treasurer, Anna Cottam.
The grant has enabled the nursery to purchase a new book corner and a lunch trolley.
Anna said: "The changes we are making really help to update the facility, it's so brilliant to see. The book corner will provide a safe and quiet space for the children. Usually, they have to walk through the hall to get their lunchboxes, but with the new trolley, we can bring it to them, which is much nicer."
The nursery will be installing a new secure indoor barrier to keep the children safe while the front door is open at any time.
Anna added: "We accept children from as young as two-years-old, and just like any nursery, security and safety is one of our top priorities, so this is a very welcome addition courtesy of the council's grant."
Anna ward councillor, Maureen Flood, said: "This fantastic nursery truly is at the heart of our community and I'm delighted to be able to help them with this funding. As well the book corner, safety facilities and lunch trolley, they are also purchasing some notice boards.
"I'm glad that the nursery has put the funds to good use and look forward to the children being able to make the most of the new activities now available."
Test Valley Borough Council's Councillor Community Grant scheme helps to fund community-led initiatives up to two-thirds of the overall cost. Local councillors allocate up to £1,000 to projects that they identify as meeting a need in the community, based on feedback and ideas from residents.