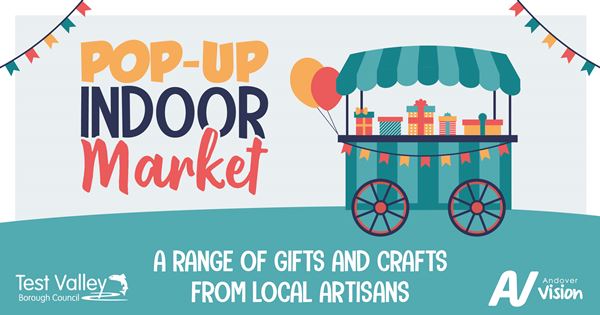 Pop up indoor market pops back up for April
Following on from the success of the Christmas pop-up indoor markets last December, the pop-ups are back, with the first springing up in the Chantry Centre on Saturday, 24 April from 10am – 6pm.
The day will feature a select handful of artisans and crafts people with a wide range of gifts and goodies to browse, and will be based in unit 16-18 of the Chantry Centre, up the slope opposite the Toy Arena.
April's pop-up will include, amongst others, Workshop74 who repurpose and refurbish household items into funky new uses, Petite Glaze with exquisite French macarons, VandI Handmade with delightful baby clothes and Brooklands Gifts and Interiors; making their first appearance with home décor and gift ideas.
Look out for a second pop up indoor market with a different selection of craftspeople and traders in the Chantry Centre on Saturday, 29 May.