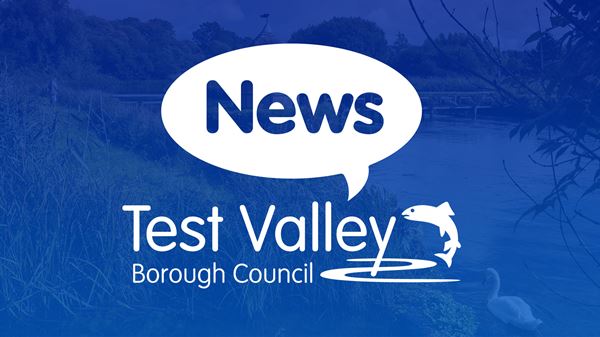 Partnership continues as vaccinations ramp up
Vaccinations at Andover's Chantry Centre are continuing to push on thanks to the Primary Care Network, alongside support from Test Valley Borough Council.
The authority is continuing its partnership work with the NHS teams providing boosters and vaccinations at the centre. Today, the council's waste collection teams are lending a hand in the collection and transport of the clinical waste generated by the clinic to ensure the efficacy of the vaccinations can continue at pace.
Due to the Omicron variant of Covid-19, more jabs are being provided to the public, with the Chantry Centre's clinic also listed on the national database, meaning those not registered with GPs around the area can still use the centre for their booster.
By the end of December the Andover vaccination team will have provided 100,000 vaccinations to our local residents. In order to achieve this, capacity, and appointments have been increased by 100 per cent over the last two weeks.
Previously, the council has been supporting the PCN by hosting the initial vaccination centre at The Lights. With the venue re-opening as a theatre, TVBC then offered an alternative location in the Chantry Centre,
The PCN vaccination, said: "In line with the government's challenge to complete the booster programme in record time, we have massively increased capacity from last week to this week. We are proud and delighted to say we have achieved this with no queues and no fuss thanks to you, our patients, booking the available vaccination appointments.
"Next week, we have planned further clinics, increasing capacity by another 50 per cent so that we can continue to protect you, your friends and neighbours. Please spread the word and help by booking your booster appointment. Let's make 2022 the year we beat COVID."
Leader of TVBC, councillor Phil North, said: "Over the course of the Covid-19 pandemic, we have done all we can to support our incredible NHS staff and volunteers with the vaccination efforts. I'm pleased that our environmental service staff could take that further today by assisting with the urgent need to remove and transport the clinical waste generated by the fantastic work of those at the centre.
"My thanks as always go to our staff, and to everyone who is playing a part in helping protect the borough, and the country, from this new variant."