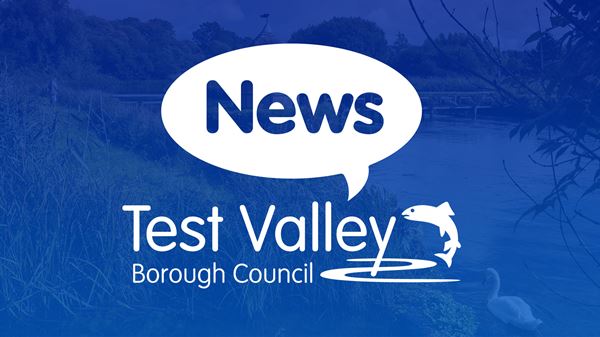 Suspended sentence for man claiming to work for TVBC
A man claiming to work for Test Valley Borough Council, causing the authority to be billed for disposing of his waste, has been given a suspended prison sentence and ordered to pay almost £2,000.
Dominic Lane, 23, of Fairbairn Walk, Chandler's Ford, visited a waste transfer station ten times, leaving more than eight tonnes of mixed waste between April and May last year during the national Covid-19 lockdown.
At the site, Mr Lane would claim he was working on behalf of TVBC and asked staff at the transfer station to bill the authority, fabricating an order number. His lies went further, claiming he had been told by the council to collect and dispose of fly-tipped waste, with regular operatives being deployed elsewhere due to the pandemic.
However, what Mr Lane didn't realise is that the council was eventually billed for the waste, meaning an investigation was launched, while working with the waste transfer station. He was then identified as the person responsible.
Mr Lane, who is already on an electronic tag and curfew over Christmas after fly-tipping in May last year along Highwood Lane, Romsey, was given a 17-week prison sentence, suspended for two years. He was also ordered to pay £1,949.10 to the waste transfer station.
Portfolio holder, councillor Nick Adams-King, said: "This level of deception, claiming to work for a local authority, is absolutely ludicrous, and I am pleased that there is now a prison sentence hanging over the head of the person responsible. Having previously been in court recently over fly-tipping, these charges and prosecutions highlight the fact that we take every case very seriously, and have an extremely good record of prosecuting successfully.
"Fly-tipping, fraud, operating without a licence and other crimes of this nature are simply not worth it. You will be investigated when the report comes in. The advice always stands that residents paying to have waste removed should check that the user has the correct licence via the Environment Agency website. We are also on hand to offer advice by calling our team on 01794 57700 or 01264 368000."