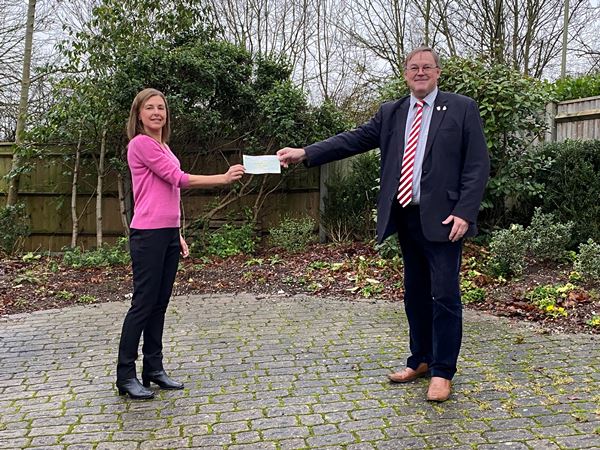 A pooch's paradise gets a boost from a Business Incentive Grant
A dog hotel in Andover is the latest business to scoop a £750 Business Incentive Grant from Test Valley Borough Council.
Samantha Spratt set up The Dogchester Hotel in 2020, saying it 'seemed like the perfect business'. Once her youngest child started school, she was keen to get back to work and quickly went through the licensing process with the council. Samantha, who has a hearing problem, said she wanted to do something that she loved, and with her options narrowed down, said that dog boarding seemed the obvious route.
She said: "The Dogchester Hotel is an exciting new work opportunity. I love dogs, so it seemed like the perfect business for me. I have set up a Facebook page and website and have the appropriate licence to make a go of it."
Councillor David Drew, who presented the cheque to Samantha, said: "I wish Samantha all the best with her new business venture. The grant schemes are a real opportunity for new local businesses to get up and running."
The council's Business Incentive Grants are available to anyone looking to set up their own business in Test Valley. Anyone who successfully applies for the grant will receive £750 if their business is still going strong six months later.
These funds have become available to the community as a consequence of a grant that the council receives for new homes being built and other performance related income.
For more information about the council's grant schemes, visit www.testvalley.gov.uk