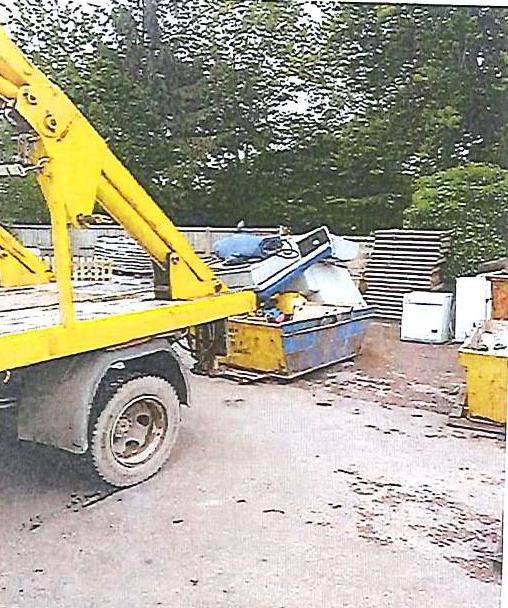 Fly-tip fine after furniture dumped at patio centre
A man has pleaded guilty to fly-tipping after being caught on CCTV dumping waste at Andover Patio Centre on Walworth Industrial Estate in July 2019.
At Basingstoke Magistrates' Court on Tuesday, Mindaugas Zydelis, 46 from Southampton, said a friend had asked him to clear some waste from a front garden and told him where to take it, but admitted that he should have made further enquiries.
CCTV caught him dropping off the waste at the patio centre and he was tracked down from the licence plate on his van, which was visible in the footage.
The items dumped at the scene included black refuse sacks containing food waste, plastic containers and other rubbish, children's toys, and furniture including a wardrobe, chest of drawers and two sofas.
Zydelis was hit with a fine of £500 and ordered to pay £216 compensation to Andover Patio Centre and £284 in costs to the council.
Environmental portfolio holder, councillor Alison Johnston, said: "We cannot stress enough that if you fly-tip then we will do everything we possibly can to track you down and bring you to justice. There is simply no excuse. Why should others foot the bill to clear up after those despicable individuals who choose to flout the law.
"We will keep on prosecuting until we stamp this out for good. You will not get away with dumping your waste in Test Valley."