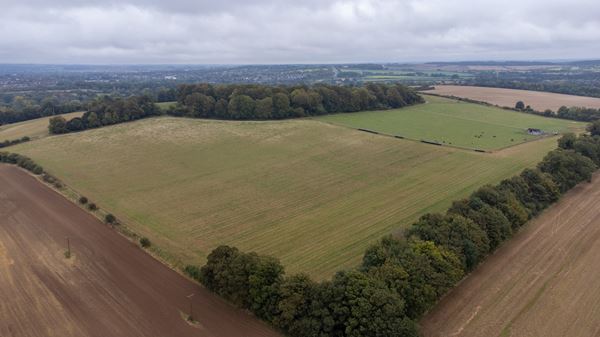 New green space for communities to enjoy
Communities will be able to enjoy a new wildlife-rich area of countryside in the future as Test Valley Borough Council is in the process of purchasing land near Upper Clatford for the public to use.
Situated to the south of Bury Hill, the land is currently used for agriculture, and covers around 38 acres.
The council recently exchanged contracts with the owner and will buy the plot using money secured from developer contributions to help improve access to the countryside.
Once the council completes the purchase towards the end of 2021, it will begin working towards opening up the space for the public to enjoy, with the aim of making it available for use in autumn 2022.
It is also planning to plant around 7.5k trees at the site, adding to the 11k it will be planting this autumn and winter across the borough.
TVBC leader, councillor Phil North, said: "The Covid-19 pandemic highlighted just how important green space is to our communities. My hope is that generations to come can enjoy this wonderful area of countryside and make the most of what the borough has to offer.
"Our planet has to be at the forefront of our minds, and of course this will be the primary topic of conversation over the coming weeks as we head towards the UN Climate Change Conference, Cop26, in Glasgow. In Test Valley, we are doing all we can to support these international efforts to reduce our carbon output, open up more green space such as this, and work together to fight climate change."
The news comes as Phil North announced earlier this week that he would be creating a new portfolio focusing on climate change and countryside, which will be headed up by councillor Alison Johnston.
Councillor Johnston added: "This will be a wonderful space for local communities to enjoy and wildlife to flourish. And with great environmental benefits to boot, this is fantastic news for all."