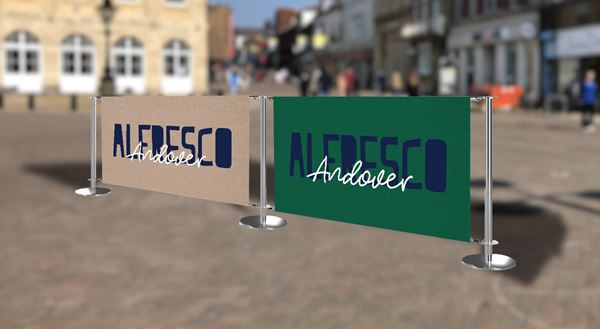 Andover goes alfresco! As new summer seating comes to the town
Test Valley Borough Council will be giving Andover residents a new place to relax in the High Street this summer, as outdoor seating area Alfresco Andover will soon be opening in the town.
Featuring a range of bistro furniture, the new outdoor space will provide an ideal place to spend summer when heading into the town centre. Visitors can sit and enjoy a takeaway refreshment from one of Andover's cafes or simply relax with friends.
Alfresco Andover will open on select dates throughout the warmer months, with seating available on most event and market days, where shoppers can visit markets stalls, go shopping and make use of the seats to enjoy takeaway food, or listen to music.
Weather permitting, the seating will also be set up on Sundays and bank holidays.
Leader of Test Valley Borough Council, councillor Phil North, said: "As we continue to progress with the rejuvenation of Andover town centre, and bring new markets and events into the town, the new outdoor seating space will be a fantastic addition to the High Street. I hope that the new area will help to support existing businesses and market traders by offering somewhere for people to meet and make the most of their time in our lovely town centre."